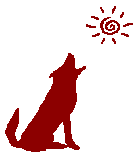 Last week, I celebrated the second anniversary of the publication of The Last Virtual Volunteering Guidebook, (available for purchase in paperback or as an ebook (PDF) by Energize, Inc.). But there's another anniversary as well that snuck up on me:
It's the 20th anniversary of the launch of my own web site. The first version of my web site was uploaded on January 4, 1996.
Wow. 20 years. That's centuries in terms of the Internet.
I began creating and posting tips on database management for nonprofits and other tech-related suggestions to the soc.org.nonprofit USENET newsgroup back in 1994 (see A Brief Review of the Early History of Nonprofits and the Internet for more about the early days of nonprofits and the Internet). Back then, questions about how to build and manage databases of volunteers, donors, clients and others was probably THE hot topic on any online discussion about nonprofits – not marketing (the other hot topic was, of course, how to raise funds). Two years later, I created my own web site to post my growing materials and favorite links, focusing on how nonprofits were, or could, use computer and Internet technologies. The earliest version of my web site that I can still access is at archive.org, from 1998. Super, duper simple design – like most of the web back then.
The original spirit of the Internet was to freely give information, as well as to take it, to make accessing information oh-so-easy, and to collaborate with anyone, anywhere. I got really caught up in that spirit. I was quite the Info Superhighway cheerleader back then. I still look at the 90s as a golden age, when sending just a few emails could double the amount of people that attended an event, when emailing a reporter or government official meant he or she would call you back, and when web sites downloaded oh-so-quickly. I wanted my web site to be a reflection of that, as well to promote my expertise and services as a new consultant, but back in the 1990s, it was online discussion groups, like USENET newsgroups, that got me jobs and built my professional reputation, not the web.
Why "Coyote" Communications as a name for my web site? Because I am quite partial to canines, and I think the coyote is unique among them, with qualities I greatly admire. Coyotes are amazingly adaptable to ever-changing surroundings – efforts to control or exterminate the coyote and the massive garbage-production of modern humans have produced an animal that is even more alert, opportunistic, and able to survive, even flourish. They are uniquely American creatures, incredibly misunderstood animals, much smaller than most people think, and often blamed for destruction not of their making. Coyotes are surprisingly, sometimes shockingly, intelligent, have the reputation of being "tricksters," work well in groups, love to play, and have boundless love for their families. At night, to hear the high quavering cry or the short, high-pitched yips of coyotes is the most beautiful song you can hear outdoors. My only regret in choosing the name for my web site is that it is very hard for non-native English speakers to say, let alone spell, and most people abroad don't know the word.
So, here I am, online for more than 20 years, and celebrating my two-decade-old web site. And this occurs within days of my 50th birthday. Wow. I' had real champagne, not virtual bubbly, in case you were wondering.