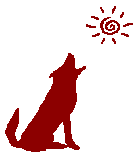 This blog entry that you are reading now is more for me than anyone else: here are my top blogs of 2016 – the ones I wrote this year and that got the most views:
Snapchat's Potential Power for Social Good – with REAL examples
Volunteer management is community engagement
Vanity Volunteering: all about the volunteer
fake news, folklore & friendships
Universal accessibility in tourism! World Tourism Day theme 2016
Research needs re: virtual volunteering
Selling community service leads to arrest, conviction
Measuring the Impact of Volunteers: book announcement
Volunteering & social cohesion in a post Brexit world
Make volunteering transformative, not about # of hours
humanitarian stories & photos – use with caution
Citizens academy – intensive community engagement
Internet access / digital literacy in Havana, Cuba
Deriding the monetary value of volunteer hours: my mission in life?
Request to all those training re: volunteer management
Trusting teen volunteers with leadership – would you?
How Will Trump Presidency Affect Humanitarian Aid & Development?
Keeping volunteers safe – & keeping everyone safe with volunteers
The 2016 blog entry that got the most views was, in fact, On behalf of a Forest Grove family, but since I didn't write most of that blog's content, and it was targeted at an entirely different audience than my blog is normally for, I didn't include it in the aforementioned list.
And it's worth noting that the blog entry that got the most views in 2016, other than the aforementioned, wasn't written this year – it was written in 2011. It's Courts being fooled by online community service scams, about unscrupulous companies that will take money from people sentenced to community service and give them a letter saying they completed volunteering hours, when in fact, the people did nothing at all.
May your 2017 be full of strength, compassion and prosperity. And I hope you will consider me for help with your communications and community engagement needs.