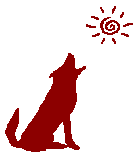 November 5 is celebrated by some as International Volunteer Manager's Day. And I'm not fond of it. I've said so in conversations, and in a post on OzVPM back in October 2009 . But I wanted to revisit why I'm not fond of it.
I call it "hug-your-volunteer-manager" day. I compare it to Mother's Day.  And I don't mean that as a compliment. 
Mother's Day didn't transform mothers' lives. It didn't elevate the status of mothers. It didn't improve maternal health. It didn't make women want to become mothers. It wasn't transformative regarding how society thought about mothers. That's what the founder of Mother's Day wanted, and instead, she saw the day become a commercial celebration, a day of sweetness, but not substance. In fact, the person who led the campaign to adopt Mother's Day in the USA later regretted it because of how empty and commercial the celebration was, in contrary to her intentions, and even filed a lawsuit to stop a Mother's Day Festival.
Maybe I would be more attracted to the day if it was a day less about cute memes and inspiring quotes and was, instead, devoted to encouraging people that are in charge of the engagement of volunteers to:
go to their supervisors and ask for salary and budget increases

put themselves on the agenda to address their organization's board of directors regarding the importance of quality volunteer support and ask for a larger budget for this support

write their local newspapers and blog in response to whatever the latest volunteerism campaign is (because there is ALWAYS one going on somewhere), debunking myths like "volunteers are free" and talking about why volunteer management is essential to such a campaign's success (and writing the campaign leaders as well)

have a meeting with the person responsible for the annual report to present a proposal regarding how the contributions of volunteers will be noted in the next annual report, and absolutely refuse for that information to be presented in terms of money

launch a new, updated, detailed section of the organization's web site that gives volunteers as high a profile as donors, and ensure that the link to "support us" doesn't just link to a page on how to make a cash donation

use social media to promote the impact of volunteers at the organization, or to assert volunteers aren't cost-free, or to push back against those that want us to value volunteers primarily in terms of money saved by not paying staff
develop an action plan for the next year with concrete actions to elevate the role of volunteers and volunteer management within the organization (the board, the staff, partner organizations, etc.)
present a strategy to expand the engagement of volunteers at the organization
present a strategy for training staff to work better with volunteers, create more assignments, etc.
vow to never, ever write another Facebook post or blog or online discussion comment whining about how overworked and underpaid they are – or at least not to write one for six months.
No pins. No mugs. No flowers. No posters. No t-shirts. No buttons. No badges. No memes. Not for this day. Instead, concrete, even provocative, action, by managers of volunteers – real activism – to elevate respect for their roles and their work, to increase the recognition of the vital importance of volunteerism specialists, so much so that people choose it as a career. To be transformative regarding how society thought about volunteer engagement and those in charge of such.