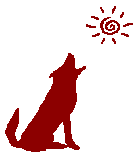 Back in the 1990s, I got into a heated debate somewhere online with someone who said community technology centers and computer literacy programs would be gone by the turn of the century. I knew there would always be a need for such groups, at least in my lifetime. And, sadly, I was right.
I love my home state of Kentucky oh-so-much. I lived there until I was 22, and really enjoy visiting whenever I can. I plan on retiring there some day. I think it's an amazing state. But I also know that Kentucky has quite a few people who are under-educated, even illiterate, that are living in poverty, that are struggling with nutritional needs, health care, dental care and more. And when it comes to Internet speed, Kentucky is stuck in the slow lane – this story is from 2014, but not much has changed 2 years later.
But in addition, Kentucky, and its neighbor, Tennessee, don't have many computer literacy projects or digital equity programs outside of its grade schools. Seniors, people in their 40s and over struggling with unemployment, and many others in those two states lack computer literacy skills: they don't know how to use word processing programs, they don't understand the Internet, they don't understand online safety, and they may not even understand what's installed on their smart phones. The nearest NetSquared group for Kentucky or Tennessee? St. Louis. Chicago. Columbus. Atlanta. Hundreds of miles away for most people in those two states. SeniorNet doesn't serve either state. There is nothing in Kentucky or Tennessee – and probably a lot of other US states – like there is in big US cities known for their tech-savviness, or even like there is in many large cities in Africa. Portland, Oregon has FreeGeek and an NTEN Nonprofit Tech Club, Austin, Texas has Austin FreeNet and also an NTEN Nonprofit Tech Club, and San Francisco has more programs helping various communities with digital empowerment than I care to try to list here. Heck, I even discovered the Crook County, Oregon Mobile Computer Lab in Paulina, Oregon on a motorcycle ride a few years ago.
Not that there aren't organizations expressing the need for such in these two states – and others, probably. ElderServe in Louisville needs a volunteer to teach basic computer skills such as how to operate a computer, email, Google, Facebook, etc. to its senior participants. The Louisville, Kentucky public library hosts computer literacy classes at many of their sites. Goodwill Industries of Middle Tennessee has computer classes for clients. in Nashville.
Does the University of Kentucky do anything regarding building the digital literacy of high-poverty communities or under-served people? Western Kentucky University? Eastern Kentucky University? Murray State University? University of Tennessee? Middle Tennessee State University? University of Memphis? Vanderbilt? Not that I could find. I used the names of these universitys, or the largest cities in these two states, and phrases like digital literacy, computer training elderly, and computer literacy at-risk teens to search.
Computer literacy projects, digital equity programs, "access for all" groups, geeks4good initiatives – even in 2016, these kinds of initiatives are still needed, not just in developing countries, but right here in the USA, and not just in Kentucky and Tennessee. I have no doubt that such initiatives could easily recruit qualified, committed onsite and online volunteers in these areas, and attract funding. There are lots of people that would love to teach classes, market the classes, find places for the classes, and build web sites for programs providing these services. Photos of seniors, rural people, at-risk youth and others engaged in these programs, and their testimonials after their participation, would be oh-so-attractive to sponsors.
If you want to start such a program in Kentucky, Tennesee, or wherever you are, there are lots of resources to help you:
And I hope if you do start such an initiative, you will share information about such in the comments below!
Update: for clarification, I'm talking about digital literacy and access for all citizens – I'm not talking about a company hiring people to code or expanding its company operations in either state.
April 17, 2017 update: on a related note: "Tennessee will literally be paying AT&T to provide a service 1000 times slower than what Chattanooga could provide without subsidies."