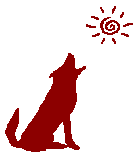 I didn't invent virtual volunteering. I started involving online volunteers in 1995, and did a workshop that same year about it for what was then the Nonprofit Center of San Francisco (now Compasspoint), but I didn't know it was called virtual volunteering, a term coined by Steve Glikbarg at what was then Impact Online (now VolunteerMatch), until more than a year later. I know, and frequently remind people, that online volunteers have been providing services to various causes since the Internet was invented, long before I got online in the 90s. But I was the first to try to identify elements of successful engagement of online volunteers, via the Virtual Volunteering Project, I think I was the first to do a workshop on the subject, even if I didn't call it that, and I'm very proud of that.
I didn't write the first paper on using handheld computer tech as a part of humanitarian, environmental or advocacy efforts – I wrote the second. At least I think it was second. It was published in October 2001 as a series of web pages when I worked at the UN, at a time when handheld tech was called personal digital assistants, or PDAs. People are shocked that the predecessor to the smartphone and cellphone was used to help address a variety of community, environmental and social issues before the turn of the century, that apps4good isn't all that novel of an idea.
And I probably didn't write the first papers on fan-based communities that come together because of a love of a particular movie, TV show, comic, actor, book or genre and, amid their socializing, also engage in volunteering. Those kinds of communities played a huge role in my learning how to communicate online with various age groups and people of very different backgrounds, which in turn greatly influenced how I worked with online volunteers. In fact, I can still see some influences of that experience in The Last Virtual Volunteering Guidebook. But I stopped researching them in 1999. So I was quite thrilled to recently to find this paper, "The media festival volunteer: Connecting online and on-ground fan labor," in my research to update a page on the Virtual Volunteering wiki that tracks research that's been done regarding virtual volunteering. It's a 2014 paper by Robert Moses Peaslee, Jessica El-Khoury, and Ashley Liles, and uses data gathered at Fantastic Fest in Austin, Texas, in September 2012. It is published on Transformative Works and Cultures, an online journal launched in 2009 that looks at various aspects of fan fiction (fan-created fiction inspired by their favorite movies, TV shows and books), comic book fandom, movie fandom, video game fandom, comic and fan conventions, and more.
It's nice being a pioneer… though I don't think my early contributions are much to brag about. But I do enjoy seeing things I thought were interesting back in the 90s finally getting the attention they deserve.
Also see
Early History of Nonprofits & the Internet.
Apps4Good movement is more than 15 years old
The Last Virtual Volunteering Guidebook, a book decades in the making, by Susan J. Ellis and myself. Tools come and go, but certain community engagement principles never change, and our book can be used with the very latest digital engagement initiatives and "hot" new technologies meant to help people volunteer, advocate for causes they care about, connect with communities and make a difference.