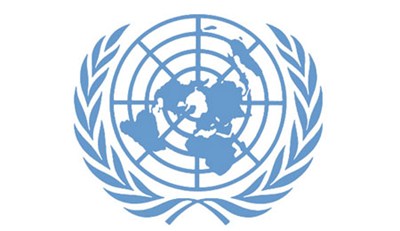 On December 2, 2015, the United Nations Alliance of Civilizations (UNAOC) held a Symposium on Hate Speech in the Media, with senior officials calling for a global mobilization of citizens to help counter messages that promote xenophobia, violent extremism and prejudice. The symposium was the first of a series that UNAOC will host, called Tracking Hatred,. The next symposium will be held in Baku, Azerbaijan, in April.
The UN Counter Terrorism Executive Directorate (CTED) also organized two days of panel discussions later in December, a collaboration between the public and private sector, called "Preventing Terrorists from Exploiting the Internet and Social Media to Recruit Terrorists and Incite Terrorist Acts, While Respecting Human Rights and Fundamental Freedoms."
@unaoc, @friendsunaoc, @UN-CTED and other agencies, UN and non-UN alike, are using #SpreadNoHate and #Reclaimingtheweb on Twitter to promote messages from these efforts. I'll be using them as well, as appropriate, often.
Cristina Gallach, UN Under-Secretary-General for Communications & Public Information, said during the UNAOC event, "Hate speech has been with us for a long time. We will never forget the slaughter of over 800,000 Tutsis and moderate Hutus during a brief three month period in Rwanda in 1994. We will never forget either the six million Jews plus five million others who perished because of one hateful vision… Today, however, more than ever, individuals are using hate speech to foment clashes between civilizations in the name of religion. Their goal is to radicalize young boys and girls, to get them to see the world in black and white, good versus evil, and get them to embrace a path of violence as the only way forward." She wasn't just referring to Daesh (also known as ISIL or ISIS), though they are the most high-profile right now and, therefore, they were the primary focus of this event.
From what I've read about the symposium, there were lots of comments by speakers about enforcing laws that prohibit incitement of hatred or violence, and about social media companies being compelled to quickly delete content. I'm wary of this kind of talk, as governments use cries of "hate speech" to arrest people that are critical of the government or a religion, such as this 14-year-old boy in Turkey, or these teens in Egypt, or Raif Badawi in Saudi Arabia. I much prefer strategies focused on communications activities that establish and promote a narrative that pushes back against hate and prejudice, and was glad to see that strategy as a focus of two of the CTED panels, one called "privacy and freedom of expression in the digital age" and another that I am very interested in, called "Use of Internet and communications technology for counter-messaging purposes" – the link goes to webcast of the panel, moderated by Steven Siqueira, Acting Deputy Director, CTITF Office- UN Counter-Terrorism Centre (UNCCT) – so wish there was a transcription from this panel! If you want to listen to just a bit, here's my absolute favorite: go to around the 14:00 point and listen to Humera Khan, Executive Director of Muflehun – she gives realistic, practical advice on mobilizing youth to counter online messages of hate. And then listen to Jonathan Birdwell of the Institute for Strategic Dialogue, right afterward, talking about teaching young people to critically engage with what they read online, and the importance of digital literacy. And then jump to around 36:00 and listen to Abdul-Rehman Malik, who has a provocative, assertive, right-on challenge to governments on this subject. The questions and answers after these three present is worth your time as well. The entire session lasts about 90 minutes, and is really worth your time to listen to (please, UN, release it as a podcast!).
I hope the people involved in these UN and civil society efforts know that, in the last 24 hours, Muslims on Twitter have hilariously trolled a Daesh leader's call to violence – humor is a powerful tool in fighting against prejudice, and these tech-savvy Muslims are doing it brilliantly. I hope they know about online groups like Quranalyzeit and Sisters in Islam, tiny organizations doing a brilliant job online of countering extremist messages regarding Islam, and doing it as Muslims and from an Islamic perspective. Or about Mohamed Ahmed, a middle-aged father and gas station manager, and one of many Muslims in Minneapolis, Minnesota frustrated by Daesh's stealthy social media campaigns, and countering it with a social media campaign of his own, AverageMohamed.com.
AND I HOPE EVERYONE KEEPS TALKING. Because I think they are talking about activities and messages that will really work in stopping the violence, and will make all aid and development efforts – about water, about reproductive health, about agricultural, WHATEVER – actually work, actually be sustainable. I so wish all of these efforts were getting more attention online, in traditional media, among all United Nations agencies, among NGOs, and among politicians.
Also see:
Propaganda for good (blog)
Recommendations for UN & UNDP in Ukraine to use Twitter, Facebook, Blogs and Other Social Media to Promote Reconciliation, Social Inclusion, & Peace-Building in Ukraine (PDF)
Reconciliation (a blog of frustration I wrote while working in Ukraine in 2014)