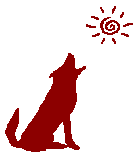 Government agencies and nonprofits HATE my questions on social media. I ask them publicly because, often, I don't get a response via email – or because I want my exchange with the organization to be public. Questions like:
Where is the list on your web site of your board of directors?
Where is the bio on your web site of your executive director/program director, etc.?
Where is your latest annual report of finances (income and expenditures) on your web site?
I saw your quote in the newspaper, and wondered: where is the evaluation that says your program lead to a 30% drop in juvenile crime? Is there a link on your web site to this study?
You have a form on your web site for people who want to volunteer to fill out/an email address for people that want to volunteer, but you never say what volunteers actually do. What do volunteers at your organization do?
Responses, if they come at all, rarely thank me for pointing out missing information on the web site, or apologize for not having such. Rather, most responses are one of these:
We're not required by law to provide that. 
Our web site is being redesigned. It will be a part of the new web site. (no date is provided on when the web site will be re-launched)
That information is confidential. 
That information is on our web site (with no link to where it is).
Why are you asking?
I admit that I sometimes ask a question because I'm annoyed that the organization isn't being transparent, or because a newspaper reporter wrote a glowing story I read about the organization or program didn't ask these questions – just took every quote from the representative as fact. But I also ask the questions because I've sometimes considered donating to an organization, or volunteering with such – and I'm then stunned at the lack of transparency.
None of these questions should bother any organization or agency. None. They are all legitimate questions. Often, they are questions you yourself invite, by talking at civic groups or in the press about the quality of your leadership, the impact your organization is having, the services your organization provides and your value to the community.
If you say you don't have time to provide this basic information on your web site, one has to ask: what is it that you are spending your time on?
Also see:
Use Tech to Show Your Accountability and To Teach Others About the Nonprofit Sector!
Mission-Based groups are under growing scrutiny. What you put on your web site can help counter the onslaught of "news" stories regarding mission-based organizations and how they spent charitable contributions.