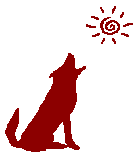 There is a legal case in Canada that started in 1995 regarding a person that was refused participation as a volunteer, and that case has always stuck with me. I have never, ever seen it discussed on an online forum for managers of volunteers and never heard it mentioned at a conference related to volunteerism or nonprofit management. I guess I've been waiting all these years for someone else to say, "Hey, what about this? How does this affect us? Might this affect us?" But no one has. So, I guess I will, per a discussion that came up on my blog Treat volunteers like employees? Great idea, awful idea.
In Canada, Kimberly Nixon, a transgendered woman, launched a human rights complaint against Vancouver Rape Relief, a nonprofit, for excluding her as a volunteer peer counselor for raped and battered women that seek the services of this nonprofit. Vancouver Rape Relief said it rejected Nixon as a volunteer peer counselor because the organization's spaces for counseling clients are dedicated women's-only spaces, and their clients come to the organization specifically because of this commitment to women's-only spaces (unlike many other nonprofits that offer rape counseling – another women's group, Battered Women's Support Services, accepts transgendered women as volunteers, and Nixon volunteered there previously). Vancouver Rape Relief said the reason was also "because she did not share the same life experiences as women born and raised as girls and into womenhood."
After 12 years of legal pursuits, in 2007, the Supreme Court of Canada denied Nixon's appeal to have her case heard, leaving the B.C. Court of Appeal's decision in December 2005 as the last word on the dispute. This article offers a nice summation of that appeal's court decision:
While it may appear that Rape Relief discriminated against Nixon because she was born with a penis, they have a different rationale. Rape Relief's collective belief is that far beyond a person's biological make-up, socialization and experience are what shapes individuals. It's part of their philosophy that women experience the male-dominated world differently than men. That was the 34-year-old organization's original argument for why they should be allowed to exclude men when their women-only policy was first challenged in the 1970s, and they feel it's relevant to whether they should admit transsexual women.
It's noted in the article, and I think it is VERY important to note here, that "both parties agreed that Nixon was a woman and that gender existed on a continuum — it wasn't binary, despite the social convention of dividing everyone into categories of male or female" and "both the tribunal and Rape Relief accept that Nixon has a genuine interest in counselling other women, and she has done so both before and after her filing the human rights complaint."
This article from 2000, before the case was decided by the courts, does a good job of showing the different arguments in the case. But even with a final decision, the case continues to be a source of controversy in Canada and abroad among those concerned with human rights applications for transgendered people. Some still call Vancouver Rape Relief "transphobic": this article says that because the organization is "allowed to make their own determinations about who is—or who is not—a woman, and exclude them accordingly" that the organization is "allowed to discriminate against trans women. As a feminist and an ally to the trans community, I find this extraordinarily disturbing." Disputing these accusations, the organization has a section on its web site defending its definition of a women-only space and its commitment to such, and one of the organization's long-time staff members, Lee Lakeman, notes in this 2012 interview, that "Aboriginal people used the arguments that we built in court to defend their right to be only Aboriginals in their group."
I do not bring any of this up to try to debate who is and isn't a woman.
I could have also brought up cases regarding tribal membership – this article does a great job of explaining why cultural identification determination is so difficult, as well as explaining why tribal leadership gets to determine who is and isn't a member of their tribe, rather than the federal government or the federal courts. Conversations and debates about such can be just as heated as the Nixon case.
I bring this case up to remind nonprofit staff, employees and volunteers alike, that a definition you may have of a particular aspect of humanity – who is or isn't a woman, who is or isn't gay, who is or isn't a member of a particular ethnic group, who is or isn't a member of a particular tribe, who should or should not call themselves an Oregonian or a Texan or a German or an English person or an African whatever – may not be the same, or as absolute, as someone else's. Mission statements, ideologies, beliefs about human rights and the law can all collide – and have over and over, in break rooms, in meeting rooms, at community events, and in the courts. Don't be surprised when it happens at, or regarding, your nonprofit.
What's my opinion on this case? No way I'm going there… I've been controversial enough on my blog (links below). I'm going to let ya'll debate it in the comments, if you want.
But I did kinda sorta blog about something like this before, back in 2012: Careful what you claim: the passions around identity
Also see: