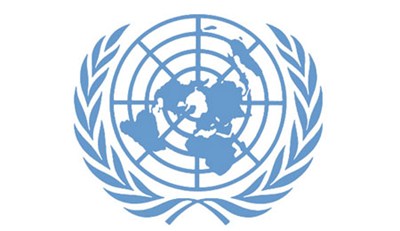 The Internet changes so quickly. As does our offline world. It's amazing not only how quickly web sites go away, but how often entire initiatives are scrubbed online as well – even major United Nations initiatives that were covered extensively once-upon-a-time in major media. That's a big problem if much of your professional work has been for and with online initiatives.
I've been working with organizations online since the 1990s, and many of those organizations are long gone. The initiatives I worked with may have gotten coverage from major media outlets and had huge names behind them back in the day – David Bowie, Bill Clinton, Bono, Nelson Mandela and more – and done a lot of great work, but when those initiatives go away, so do their web sites, all their research and all the records of their work – sometimes from the Internet Wayback Machine as well.
You may think outdated information is no longer useful and should go away. The reality is that "old" information is often vitally important. If anything, it often offers baseline data you can use to compare with data now, and together, it shows you, for instance, if the situation has improved for women online, or if the challenges for women getting online are the same now as they were in the 1990s, or if the promises made now regarding technology are the same unrealized promises from 20 or 30 years ago, and on and on. Having access to old information can also help you avoid previous missteps – or rediscover something that never should have gone away that you can use now.
If you can remember a defunct initiative's web site address, you can often find archived versions of the site at archive.org, a site I use at least a few times a month. But if you can't remember a defunct initiative's URL, you may never be able to find deleted information again. And, as has already been noted, archive.org may not have the web site; sometimes, new owners of an organization ask for old web sites to be taken down, and the site complies.
Early in 2016, I started spending a lot of time updating various pages on Wikipedia related to subjects of greatest interest to me, including several defunct tech4good initiatives. Many times, when I'm trying to find information about a now-defunct volunteering or tech initiative, a Google or Bing search leads me to a page on Wikipedia, but the information isn't always up-to-date or complete. When I can improve an entry, I do. But a big problem with Wikipedia is that someone can come along at any time and rewrite and delete all of your hard work – or even delete an entire page you have relied on for reference for modern research projects and proposals. I'll keep updating Wikipedia, but I've realized there's a need to create a more permanent archive of some of the volunteering and tech initiatives with which I've been associated, as well as those that I know did great work in the past.
So I have created the following pages on my own web site, to more permanently capture this information. Some pages are just summaries, while other sections are comprehensive. Whenever possible, I've included the original URLs, so that you can use archive.org to see complete web sites of these initiatives yourself, if they are there at all. I hope this info is helpful to those who worked on such initiatives in the past and would like to reference this work, as well as helpful to those doing research on the impact of nonprofit/NGO tech use, tech4good, ICT4D, volunteering and other initiatives.
I also hope these pages will be a caution to those who launching so-called disruptive technologies, or a tech tool or management approach the designers believe is entirely new and innovative, or a tool or approach with some pie-in-the-sky promises: always look at what's been done before. You might be surprised to find that what you were promising now, or think you invented, was talked about many years ago:
United Nations Tech4Good / ICT4D Initiatives, a list of the various UN initiatives that have been launched since 2000 to promote the use of computers, feature phones, smart phones and various networked devices in development and humanitarian activities, to promote digital literacy and equitable access to the "information society," and to bridge the digital divide. My goal in creating this page is to help researchers, as well as to remind current UN initiatives that much work regarding ICT4D has been done by various UN employees, consultants and volunteers for more than 15 years (and perhaps longer?).
United Nations Technology Service (UNITeS), a global volunteer initiative created by Kofi Annan in 2000. UNITeS both supported volunteers applying information and communications technologies for development (ICT4D) and promoted volunteerism as a fundamental element of successful ICT4D initiatives. It was administered by the UN Volunteers program, part of UNDP, and during the tenure of UNITeS, the UNV program helped place and/or support more than 300 volunteers applying ICT4D in more than 50 developing countries, including 28 Least Developed Countries (LDC), making it one of the largest volunteering in ICT4D initiatives. Part of the UNITeS mandate was to try to track all of the various tech volunteering initiatives and encourage them to share their best practices and challenges with each other. UNITeS was discontinued as an active program in 2005.
What Was NetAid?
A history of the NetAid initiative, part of which became the UN's Online Volunteering service. This is what I was referring to specifically with all that name-dropping at the start of this blog.
Lessons from onlinevolunteering.org
Some key learnings from directing the UN's Online Volunteering service from February 2001 to February 2005, when I directed the initiative, including support materials for those using the service to host online volunteers. This material, most of which I authored, was recently removed from the latest version of the OV service.
Tech Volunteer Groups / ICT4D Volunteers
A list of tech volunteering initiatives, some defunct, some still going strong, that recruit tech experts to volunteer their time support either local nonprofit organizations or NGOs in developing countries regarding computer hardware, software and Internet tech-related tasks.
The Virtual Volunteering Project
In 1995, a then-new nonprofit organization called Impact Online, based in Palo Alto, California, began promoting the idea of virtual volunteering, a phrase that was probably first used by one of Impact Online's co-founders, Steve Glikbarg. In 1996, Impact Online received a grant from the James Irvine Foundation to launch an initiative to research the practice of virtual volunteering and to promote the practice to nonprofit organizations in the United States. This new initiative was dubbed the Virtual Volunteering Project, and the Web site was launched in early 1997. After one year, the Virtual Volunteering Project moved to the Charles A. Dana Center at The University of Texas at Austin, and Impact Online became VolunteerMatch. I directed the project from December 1996 through January 2001, when I left for the UN; the project was then discontinued. This is an archive of the Virtual Volunteering Project web site just before I left.
Early History of Nonprofits & the Internet
The Internet has always been about people and organizations networking with each other, sharing ideas and comments, and collaborating online. It has always been interactive and dynamic. And there were many nonprofit organizations who "got" it early — earlier than many for-profit companies. So I've attempted to set the record straight: I've prepared a web page that talks about the early history of nonprofits and the Internet. It focuses on 1995 and previous years. It talks a little about what nonprofits were using the cyberspace for as well at that time and lists the names of key people and organizations who helped get nonprofit organizations using the Internet in substantial numbers in 1995 and before. Edits and additions are welcomed.
Also see:
Incredibly Sad News re Gary Chapman Internet Pioneer
This article from the Nonprofit Quarterly about nonprofits losing critical archives as tech changes rapidly. In the article, the Atlantic is quoted:
Digital space is finite and expensive. Digitally stored data can become corrupted and decay as electrical charges used to encode information into binary bits leak out over time, altering the contents. And any enduring information could be lost if the software to access it becomes obsolete. Or a potent, well-timed coronal mass ejection could cause irreparable damage to electronic systems.