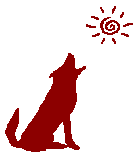 My favorite kind of professional work is building the capacities of civil society organizations, especially in transitional and developing countries, to communicate, to change minds and to engage a variety of people and communities, through communications, dialogue and volunteering. But the term civil society isn't used in USA as commonly as it is elsewhere, and many don't understand exactly what I mean when I talk about my favorite type of work.
Civil society is a term commonly heard outside the USA when discussing community development. Civil society is a term for the assortment of non-governmental organizations (NGOs), nonprofit organizations, activist groups and institutions that, together, demonstrate the interests and will of residents of a particular area. Note, however, that these interests do not have to be the will of a majority of residents.
Civil society organizations include:
academia
activist groups
charities
clubs (sports, social, etc.)
community foundations
community organizations
consumer organizations
cooperatives / co-ops
foundations
non-governmental organizations (NGOs)
non-profit organizations (NPOs)
political parties
professional associations
religious groups
social enterprises (an organization that applies commercial strategies to maximize improvements in human and environmental well-being)
support groups
trade unions
voluntary associations
foundations, government funders and international agencies have been supporting civil society for many years in developing countries. The goals with such support is to:
foster social equality (access to civil rights, freedom of speech, property rights, health, economic prosperity, education, social engagement, etc.)
foster civic engagement, including volunteerism
create a greater sense of ownership of what happens within a community by those that live there
create greater participation in addressing critical community and environmental needs
ensure a diversity of voices are represented in community decision-making
act as a counter to negative forces such as corruption, extremism, anarchy, etc.
ensure that civil society can work within the range of actors required for a country's development.
This new resource explores why is it important for a country to have a robust, sustainable civil society, what is meant by the phrase civil society capacity building, and how capacities of civil society are strengthened.
Also see: