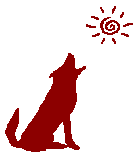 Come here me speak this month or next!
Me in South Carolina Jan. 27 – 29, 2016
I'll be the keynote speaker and presenting workshops at the South Carolina Association for Volunteer Administration (SCAVA) annual conference, January 27-29, 2016 in North Myrtle Beach! You do not have to be a member of SCAVA to attend. Join me!
Me in Vancouver, Washington (state – USA) Feb. 11, 2016
I'll be the keynote speaker at the Nonprofit Network Southwest Washington / Directors of Volunteer Programs Association (DVPA) conference on Thurs., February 11 in Vancouver, Washington (state), USA.
You can book me for your conference or workshop! After February 2016, my consulting schedule is wide open. I am available for presentations, short-term consultations, long-term projects, part-time positions, and, for the right role, a full-time permanent position. Here's what I can do for your organization/initiative.
There are free online workshops by me which you can view anytime, if you want to know more about my presentation style. Most are more than 45 minutes long:
I'm available for interviews on Skype or your preferred video conferencing tool, and, of course, by phone – I'm on West Coast time (the same as Los Angeles). I'm available for in-person, onsite interviews in and around Portland, Oregon (the area where I live), and am willing to travel most anywhere for an interview or as part of a short-term consultation.