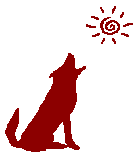 Last week, I launched my first ever online petition. I chose change.org as the platform. You can read more about the petition, and why I started it, at this blog, OPB & Congress Think Volunteers are Free.
My goal was to have 100 signatures by Sunday evening, and then I would set a new goal Monday morning. I had four days to get there. I thought that goal would be oh-so-easy to meet: I have more than 300 friends on one of my social media accounts, and they are real friends, people I know personally, many of which I've known for years, and they are very active on social media and they "like" or respond to much of what I post (about Star Wars, about politics, about my dog and/or cat, etc.). I just knew 100 of them would happily sign the petition well before Sunday evening, just because I posted a status update about it and they love me (grin).
I also tweeted about the petition several times, at different times during different days, to my more than 2000 followers on my professional Twitter account, using various keywords (even tied it to Star Wars: The Force Awakens!), to my almost 600 followers on my personal Twitter account, to my more than 350 friends on Facebook, made up mostly of colleagues and neighbors rather than close friends, and to my Facebook page, which has almost 1000 "likes" (though I didn't have much hope for that – Facebook, either via my account or my page, hasn't proven a good way of reaching folks regarding my work or even my vacations). I also did "mention tweets" and direct tweets to various associations of managers of volunteers – DOVIAs – asking them to share the petition with their members. And I gave GooglePlus a go as well.
As of the end of the day on Sunday, at 11 p.m. Pacific Coast USA time, I had 94 signatures. That's what I still have as I publish this blog on Monday. And most of those did NOT come because of any social media activities. Rather, they came because I emailed or direct-messaged about 80 friends and colleagues and asked each of them, separately, personally, to sign it. THAT laborious method got me far, far more signatures than any of the aforementioned social media blasts, no matter how often I blasted.
Why didn't others sign? I asked friends and colleagues who didn't sign, specifically, directly, individually, why they didn't sign, and the vast majority who responded said they never saw any messages on social media about the petition, especially not the status updates on Facebook. In addition, a few, all managers of volunteers or working somehow in volunteerism, said they were prohibited from signing a petition by their workplace – which is entirely untrue, but they've been made to believe that their employer doesn't allow them to be politically active at all, other than voting.
So, what have I learned in trying to get signatures for my petition:
Even when a petition is all about a very hot topic among those that you want to sign the petition – in this case, funding volunteer management, and the target group is those that work with volunteers or promote volunteerism (though absolutely anyone can sign) – that isn't enough to get people to sign.
Direct, person-to-person, customized emails or direct messages, sent individually, from me – messages that I did not cc anyone else on, but each going only to one person, are, by far, the most effective way to get signatures on a petition. BY FAR. I had a 85% sign rate from individuals I messaged directly via email or Facebook. However, I'm reluctant to DM absolutely every one of my 300+  close, personal social media friends… that seems so overwhelming, to them and me.
I have some really great friends.
Setting a goal for how many people I wanted to sign, by a particular date, really pushed me to keep pushing. I did 10 times more work over the weekend to promote this petition than I had planned to, but I was determined to reach that goal, rather than to be hurt and give up early.
Facebook status updates, whether via a personal account or a page, are rather useless in promoting a petition (or most anything), because most of the people that are your Facebook friends or have "liked" your page will never see it – Facebook will never show them those messages in their newsfeed, because they see only "Top stories." The more people that like that status update, the more people that will see it, so if you are going to do a petition, direct message several people and get at least 10 people to "like" that status update about your petition if you want it to be seen by anyone!
We are all drowning in a sea of online information. It has never been harder to reach people! So much noise!
You have to get organizations to promote such petitions to their members, because without organizations talking about such, organizations like DOVIAs, this petition will never reach much over 100 people, and will have no hope of going viral, let alone any media outlet paying attention to such. And with that said: thank you, Northwest Oregon Volunteer Administrators Association (NOVAA), based in Portland, Oregon, for helping to raise awareness about this petition!
There is a huge misunderstanding by too many managers of volunteers that they are prohibited from signing online petitions, or sharing such petitions. They are absolutely allowed to sign such, as individuals rather than representatives of their organization (though many organizations DO allow this), and they may share such petitions, they are allowed to, so long as they don't tell people in their message whether or not to sign it but, rather, say, "Interesting: a person/organization has started this petition that says such and such. How do you feel about it? Share in the comments below." If people sign, that's their choice – you've just informed them of an activity. You can do this about a petition regarding volunteer management – but probably not a political candidate.
Associations of managers of volunteers like to complain at conferences and in online discussion groups about how volunteer management isn't funded – but when they have a chance to make a difference on the issue, they are silent. Very disturbing.
So, what now? Well, today, with still just 94 signers, I've:
Sent a personal email, individually, to more than a dozen colleagues that are managers of volunteers, that work at nonprofit centers, or that are somehow associated with volunteer leadership, asking them to please consider signing the petition, commenting on it, and promoting it.
Posted to several LinkedIn groups.
Posted again to Twitter, particularly my pro account, and I will be posting at least twice a day, every day this week, at different times of day, using various keywords.
Commented and liked the NOVAA Facebook page where they talked about this petition, so that they are thanked and so that their status update might show up in more members' newsfeeds.
Hope that another association of managers of volunteers – a DOVIA – will decide, oh, hey, this is exactly the kind of thing we need to be doing in order to represent the interests of our members! 
Blogged about this experience as a learning experience regarding online communications (and you are now reading this blog!)
And I hope if you have read this blog you will SIGN THIS PETITION.
My next goal is 106 more signers by midnight New Year's Eve – that would put me at 200 signers and maybe, just maybe, the petition will get the attention of the media. But I'm not holding my breath.