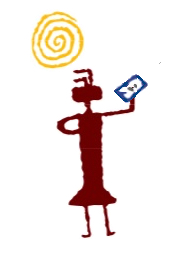 The growing ubiquity of mobile phones in the developing world is unlocking tremendous opportunities to amplify humanitarian response efforts. Liberia, for example, which is one of the world's poorest countries, has seen an explosion in its mobile market in recent years; phone ownership rates skyrocketed from 4 percent to 60 percent in just the last decade.
To foster culturally adaptive community engagement in the fight against Ebola, USAID-funded training events in Liberia are teaching social mobilizers how to use social media tools like WhatsApp and SMS-based U-report to stay connected while they're out in the communities, educating people about how to protect themselves from the disease.
At-risk communities need to know the facts about Ebola and how to prevent its spread. Rapid response teams need to know where to find suspected cases as soon as they show symptoms. Health ministries need to know which public health facilities are not yet equipped to isolate and treat infected individuals. But these types of data originate in thousands of different places with thousands of different people, and we must get the right information into the hands of thousands more who can take action… By weaving well-placed feedback loops into human response networks, USAID, the U.S. Centers for Disease Control and Prevention (CDC), the governments of the affected countries, and private and NGO partners have coordinated efforts to prevent, detect and treat the disease. And, in many cases, mobile phones provide the key link to connect those who have life-saving information with those who need it.
And if you want more stories like this, regarding Tech for Good (tech4good), I post regularly to the TechSoup Community Forum branch for Public Computing, ICT4D, and Tech4Good.