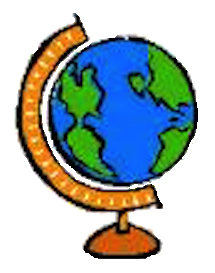 I'm passionate about travel – not just as something for myself, positive effects of tourism on economies and travelers (especially women) alike. The positive effects of tourism, or tourism for development, is something that has been of interest to me for several years, and something I continually research on my own, when I can find the time to do so.
Personally, I'm most fond of adventure travel: going to a location that offers basic accommodations (camping, hostels, in-home stays), food and cultural events unique to that area, and some activity or location that can best be enjoyed by hiking, kayaking, white-water rafting, bicycling, touring by motorcycle or horseback, etc.
The 2012 Adventure Travel World Summit was held in Switzerland in October (2013's will be in Namibia). I would so love to go to one of these! (alas, no funds). When leaders of the World Tourism Organization (UNWTO), WWF International and Google addressed more than 600 tourism industry professionals during this year's summit, a common refrain emerged: adventure travel as an economic driver, as a force of sustainable development and one that delivers to travelers transformative experiences in nature, culture and active travel. More about the summit here.
UNWTO and the Adventure Travel Trade Association, a global organization dedicated to responsibly growing the adventure travel market, have even announced a new partnership concerning global sustainable tourism development.
As both an adventure traveler and someone with experience in UN and other development initiatives, I would so love to be involved in this partnership somehow. Perhaps this blog might get someone's attention?
Also see these resources I've developed that relate to tourism development:
Also see these organizations and individuals that tweet regarding tourism for good / for economic development.