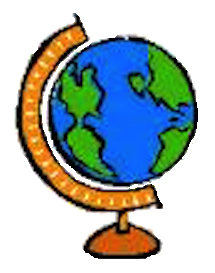 Since leaving Kabul, Afghanistan in August 2007, after working there for six months for UNDP, I have had the honor and pleasure of mentoring an Afghan co-worker online. She works on a water and sanitation initiative by a government agency, and I consult online with her on social media posts, I edit press releases and project proposals and reports, and I offer advice on her own professional development and career aspirations. I average an hour a week on this relationship – there are some weeks when we don't interact and others where I need a few hours to read and edit material.
Here are some lessons I've learned from this online mentoring experience:
That we started off in a face-to-face, onsite relationship helped substantially in setting up this online relationship for success. She already knew me, understood my particular way of communicating and working, and trusted me. Those are three things that take much longer to establish entirely online, even with video conferencing. I have been an online mentor when that hasn't been the case, and I believe those mentoring experiences were still worthwhile, but I had to do a lot more work to establish trust and find a rhythm in a purely online/remote relationship, and the relationship had to be facilitated by someone onsite, where the person I was mentoring was, to help ensure interactions happened. I just cannot deny that having that already-established real-time/onsite relationship has been a major factor in the success of this long-time virtual volunteering experience with my Afghan colleague.
When I don't respond within 48 hours to a message from her, my mentee worries or, worse, feels neglected. I need to take this relationship as seriously as she does. That means I have to let her know when I am not going to be able to respond because I'm going to be traveling or away from Internet access.
I can't do everything for her – I need to cultivate her skills. That means editing more with questions than corrections. And that's hard – it would be so much quicker and easier if I just went through and corrected everything like an editor. But this is a mentoring relationship, a learning experience, and I have to keep that foremost in my mind.
Personal, non-work stories and photos are essential to cultivating our relationship. I send her links to vacation photos or photos of my garden, for instance. She sends me stories of her family. This keeps us as real people for each other, not just text in an email.
I make absolutely sure I don't say anything that can't be backed up with cited sources. Rumors are rampant in Afghanistan, and it's very important that I show, by example, how to fact-check.
Knowing the culture in which my mentee/protogé is living has also been essential to maintaining this relationship. I'm no expert on Afghanistan or Islam, but I lived in Kabul for six months, I have read up on Afghan history (and continue to do so), I have read the Koran and continue to read Islamic scholars and others about Islam, including those I strongly disagree with, and I know there are a range of viewpoints by Muslim women about their religion. That's been helpful in preventing me from making various cultural missteps – though I won't for a minute say that still doesn't happen. Knowing the culture has helped me know what is possible and what is NOT possible for her regarding activities online, travel and interacting with others, and to remember just how fragile reputations for women can be in that part of the world.
I try to know what's going on in her country and her city. That's not easy, as news about Afghanistan doesn't show up in any newsfeed. Major news outlets do cover what's happening in Afghanistan, but I have to go looking for it. There's so much more to Afghanistan than bombings and oppression of women. For instance, I found a story that mentioned a Rotary Club in Kabul, and I emailed my friend to let her know about it. She's been going to the meetings now for almost a year because I let her know about the meetings.
I ask her questions about her views, her life, etc. I make sure she knows, regularly, that I want to hear from her. And after those stories, I respond in a way that shows that I read what she says and value it.
Online mentoring is not micro-volunteering. I cringe when anyone says it's possible to mentor a person, especially a youth, in a meaningful, impactful way by just spending a few minutes a month sending some encouraging words. Mentoring takes time, thought and careful action – it can't be done on the fly while you are waiting for your coffee.
Susan Ellis and I go into great detail about cultivating online relationships in virtual volunteering and the keys to success for online mentoring projects and programs in The Last Virtual Volunteering Guidebook. I've been researching online mentoring since the 1990s, and helped design programs for America Online and People Magazine back in that decade, as well as an elementary school-based program for an Austin, Texas school. I've been involved as a mentor with others since then and I keep track of online mentoring programs because of their uniqueness among virtual volunteering activities: the high-responsibility nature of the programs, the essential requirement of building trust, the added safety procedures needed for such, etc. Our book attempts to document all of the best practices for using the Internet to support and involve volunteers, including in online mentoring relationships with adults or children, and our recommendations come from the more than three decades that these practices have been happening. The book is available both in traditional print form and in digital version from Susan's company, Energize, Inc.
Also see: