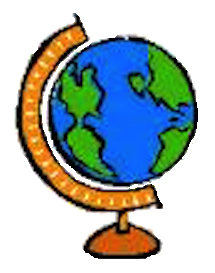 Via a tweet from a USAID office, I found out about an invitation for concept papers from non-governmental and voluntary service organizations for assistance awards "that achieve development impact in USAID focus areas through the inclusion of volunteers."
The official announcement via grants.gov regarding this invitation is really hard to understand, even if English is your first language. For a better understanding, go to the grant announcement site and click on the "related documents" tab, and download either the zip file or each of the four files (two PDFs, a Microsoft Excel document and a Microsoft Word document) separately. The PDF file VISP APS 2017.pdf, the annual program statement (APS) for this invitation for concept papers, is MUCH more understandable, and I've used that paper to write this summary. And I've written this summary because I really, really want some of the great NGOs I know working to support volunteer engagement in a variety of countries all over the world to consider submitting a concept paper.
In summary:
This Annual Program Statement (APS), entitled Volunteers for International Security and Prosperity (VISP), is "a mechanism through which USAID will maximize development impact and efficient resource use by mobilizing the creative capacity of volunteers globally." Under the APS, USAID intends to support a variety of creative approaches towards the design and implementation of activities addressing USAID Operating Units' (OU) development objectives. This APS is meant to offer USAID OUs (Mission, Bureau, or Independent Office) "an easy-to-use mechanism to facilitate access to volunteers across any sector," while also upholding U.S. foreign policy objectives of promoting national security, advancing American values, and supporting global prosperity and self- reliance. If I'm reading the paper correctly, the paper means both local, in-country volunteers and highly-skilled U.S. volunteers that are deployed under VISP, which is also sometimes called the Volunteers for Prosperity program.
Concept papers should support a process through which organizations can work with USAID to achieve economic, human, environmental and/or humanitarian development impact via:
Increasing the number of volunteer-sponsoring organizations collaborating with the Agency;
Increasing the number of development sectors using volunteers;
Increasing the quality of services provided by volunteers supporting Agency objectives; and,
Increasing the understanding within the Agency of the positive role volunteers play in supporting Agency objectives.
Buried in the ASP is a note that says the proposed approach outlined in the concept paper should show how the activities will integrate issues of gender equality and female empowerment.
Note: This is NOT a Request for Applications or a Request for Proposals. "Based on those Concept Papers, USAID OUs will determine whether to co-create an activity or set of activities with any applicant and then request a full application." In fact, if you are thinking of submitting a concept paper, you should FIRST research the priorities, objectives, and strategies of the OU from which you would like support for your concept – and the OU can be a USAID mission, a regional bureau, or an independent office – and then you should reach out to that OU and get their approval prior to submitting a concept paper.
"USAID welcomes concept papers from any type of organization that has the capability to carry out international development programs utilizing volunteers. While not an exhaustive list and provided for illustrative purposes only, the following types of organizations are encouraged to participate: U.S. and non-U.S. Non-Governmental Organizations (NGOs), faith-based organizations, foundations, cooperatives, international organizations, U.S. and non-U.S. colleges and universities, civic groups, regional organizations, U.S. and non-U.S. private businesses, and business/trade associations. USAID encourages applications from potential new partners. All applicants must be legally recognized organizational entities under applicable law. An individual cannot apply."
Please note that I am not a representative of USAID and I know no more about this initiative than what I've read in the support materials and I may very well have interpreted this entire thing incorrectly.
That said, here is my opinion on this:
If you are an NGO that serves as a volunteer center in a country with a USAID OU, and that volunteer center not only helps recruit volunteers and match them to NGOs and community groups, but also involves volunteers themselves in the delivery of their services, you should consider submitting a concept paper.
If you are an international nonprofit or NGO that recruits and involves a significant number of volunteers in the delivery of whatever services your agency provides, you should consider submitting a concept paper.
You should not invent an activity at your organization or initiative only for this concept paper invitation. Build on something you have already talked about or are already doing, something you would want to do even if this invitation for concept papers had not been announced.
Please do NOT take the blog you are reading now as your only guidance for submitting a concept paper; please read all of the materials at the official announcement via grants.gov carefully, and after that, write up a very rough draft of what you might like to do. Then, as noted above, research the priorities, objectives, and strategies of the OU from which you would like support for your concept, and then reach out to that OU and meet with them, talk to them, and get their approval FIRST, prior to submitting a concept paper.
And don't rush. Concept papers are being accepted until 29 August, 2018 – a year from now. That means you have plenty of time to do the reading and research you need to do, and have the conversations you need to do, to prepare a great concept paper.
Good luck – and let me know if you submit a concept paper, just because I'm curious and would like to know.