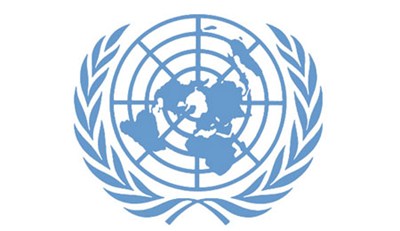 The United Nations has embraced the use of behavioral science to help it craft effective development activities and interventions. As it notes on this November 2016 blog:
Across the globe, all people – poor or rich – sometimes make choices that are not conducive to their own well-being. Saving enough for retirement, eating healthy, investing in education – all too often we humans postpone intended actions to 'tomorrow', succumb to inertia or get stuck in habits.
In light of the extensive research on the cognitive biases that influence human decision-making, there is a broad consensus that traditional economic models are insufficient for effective policy-making. Behind every policy lie assumptions about how humans will behave in light of new regulations and why we act the way we do.
UNDP has embraced the idea of network nudges, where people are influenced by the behavior of friends and members of their extended social network, and that people observe other people's behavior as guidelines for what's acceptable and desirable. UNDP has been cooperating with the UK Behavioural Insights Team since 2013, and UNDP's report, Behavioural Insights at the United Nations – Achieving the 2030 Agenda, advocates this approach for inclusion in every policy maker's toolbox and presents 10 valuable case studies. This is from the page at the aforementioned link:
In 2016, the UNDP Innovation Facility collaborated with the newly engaged UN Behavioural Science Advisor to work on behaviorally-informed design with 8 UNDP Country Offices in all 5 regions: Bangladesh, Cameroon, China, Ecuador, Jordan, Moldova, Montenegro and Papua New Guinea. This Progress Report highlights the potential of behavioural insights to help achieve the Sustainable Development Goals and provides an overview of the 8 initiatives.
Behavioural insights draw from research findings from psychology, economics and neuroscience. These insights about how people make decisions matter for development. They matter for policy-formulation and addressing last mile problems.
UN Secretary General Ban Ki-moon noted that, "In order to succeed, Agenda 2030 must account for behavioural insights research… Our organization, our global agenda – and most importantly the people worldwide they are intended to serve – deserve nothing less than the best science available. A human-centered agenda requires a rigorous, research-based understanding of people."
The report shows that approaching development challenges with behavioural insights leads to better diagnoses of problems and to better designed solutions. Public policy and programme officials around the world can achieve better outcomes — often at low or no cost — simply by leveraging our current understanding of human psychology and behaviour.
In January 2016, the UN Secretary-General appointed two "Behavioural Insights Advisors" for initially six months. They worked with the UNDP Innovation Facility to improve uptake of an e-waste recycling solution in China, crowdfunding efforts for green energy in Ecuador, the anti-corruption initiative 'Phones Against Corruption' in Papua New-Guinea, and more.
Wikipedia actually has some good pages that provide an overview of these and related subjects:
And here are some of my own resources on these and related subjects: