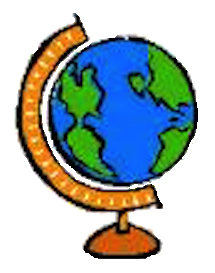 CALLS FOR CONTRIBUTIONS:
Thirteenth International Conference of the International Society for Third Sector Research (ISTR)
Vrije Universiteit Amsterdam, The Netherlands
10 July  – 13 July 2018
Conference Theme:
Democracy and Legitimacy:  The Role of the Third Sector in a Globalizing World
DEADLINE FOR CONFERENCE ABSTRACT SUBMISSIONS:   27 OCTOBER 2017
Conference organizers are keenly interested in a wide range of submissions, especially on topics related to democracy and legitimacy. In addition, ISTR is also interested in research which advances our understanding of theory, policy, and practice of third sector organizations. Conference themes include:
Democracy and Civil Society Organizations
Challenges and Opportunities of Advocacy by NGOs and Nonprofits
Governance, Management, Adaptation and Sustainability of Third Sector Organizations
Hybridity, Legitimacy and the Third Sector
New Models of Philanthropy and Voluntarism
Active Citizenship and Activism
The Third Sector and Development
Social Innovation and the Third Sector
Research on Teaching Third Sector Studies
Emerging Areas of Theory and Practice
Abstract Submissions
Contributions may take the form of a paper, a panel, a roundtable, or a poster.  The abstract must be less than 400 words in length.
Full details regarding submission specifications are found in the Call for Contributions.
Submissions for Panels, Papers and Posters
All panel, papers and poster proposals for the Conference must be submitted using ISTR's online submission service. To submit your paper or poster abstract using this service, go to the ISTR website – www.istr.org/Amsterdam – and follow the link for 'Submit a Proposal.'