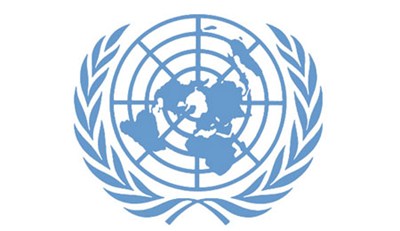 In September, the United Nations Entity for Gender Equality and the Empowerment of Women (UN Women) launched the Global Innovation Coalition for Change with partners from the private sector, academia and non-governmental organizations (NGOs) to encourage innovation and technology to work better for young women and girls around the world.
First, more about the GICC, then a short comment from me about it.
The coalition will focus on building market awareness of potential for innovations that meet the needs of women and will also identify the key industry-specific barriers that obstruct women's and girls' advancement in innovation, technology and entrepreneurship. It will also work collaboratively to identify key actions that can help overcome these barriers through actions including sharing of good practices, developing capacity and investing in specific innovations through targeted support.
The background paper to the GICC launch, Making Innovation and Technology Work for Women , details the barriers that contribute towards creating and sustaining the gender gap in innovation and technology and actions by UN Women to address these barriers. Excerpts:
"Women face a multitude of barriers that results in the persistent and sometimes growing gender gaps. As a result, innovations are unlikely to be available on time and at scale to address the needs of women. Transformative results will require private and public sector partners to come together to address these barriers in an integrated manner. While the task looks daunting, being able to demonstrate progress in a given industry could have multiplier effects across other industries that will enable innovation and technology to break current trends and drive achievement of the Sustainable Development Goals."
"The achievement of the ambitious Sustainable Development Goals (SDGs), notably gender equality and women's empowerment, requires transformative shifts, integrated approaches, and new solutions. Based on current trajectories, existing interventions will not suffice to achieve a Planet 50-50 by 2030. For example, it will be 95 years before there is parity in girls' lower secondary education for the poorest 20%; it will be 50 years before there is gender parity in politics at the parliamentarian levels; and it will be 170 years before women worldwide will earn as much as men. Innovative approaches are central to delivering the SDGs for all."
SDG 5 is "Achieve gender equality and empower all women and girls." The reality is that none of the SDGs can be reached unless this one is.
Global Innovation Coalition for Change representatives includes:
Amy Poehler's Smart Girls: Meredith Walker, Founder; Maggie Chieffo, General Manager
BHP Billiton: Karen Wood, Chairman of the BHP Billiton Foundation; Athalie Williams, Chief People Officer
Businesspros and Branson Centre for Entrepreneurship South Africa: Antoinia Norman, CEO, Branson Centre for Entrepreneurship South Africa
CISCO: Charu Adesnik, Deputy Director, Cisco Foundation
Citi: Yolande Piazza, CEO, Citi FinTech; Corinne Lin, Head of Operations, Citi FinTech
DELL: Jackie Glenn, VP Global Diversity and Inclusion; Trisa Thompson, Senior Vice President & Chief Responsibility Officer, Corporate Social Responsibility at Dell Technologies
Ellevate Network: Kristy Wallace, CEO of Ellevate Network
Ericsson: Elaine Weidman-Grunewald, Senior Vice President, Chief Sustainability & Public Affairs Officer, and Head of Sustainability & Public Affairs; Paul Landers, Program Director Technology for Good
Facebook: Arielle Gross, Global Program Manager, Creative Shop
General Electric: Kelli Wells, Executive Director General Electric Foundation
HP Inc.: Nate Hurst, Chief Sustainability and Social Impact Officer; Michele Malejki, Global Head of Strategic Programs, Sustainability & Social Innovation
Johnson & Johnson: Alice Lin Fabiano, Director, Global Community Impact; Carol Montandon, Head of Women's Leadership Initiative
JPMorgan Chase: Ali Marano, Executive Director: Technology for Social Good, Diversity & Inclusion at JPMorgan Chase
LinkedIn: Nicole Isaac, Head of U.S Public Policy; Sue Duke, Senior Director of Public Policy – EMEA
MIT Solve: Hala Hanna, Director, SOLVE at Massachusetts Institute of Technology; Alexandra Amouyel, Executive Director, Solve at Massachusetts Institute of Technology
NY Academy of Sciences: Lorraine Hariton, Senior Vice President, Global Partnerships
Pax World Management: Joe Keefe, CEO, Pax World; Heather Smith, Lead Sustainability Research Analyst
PwC: Ben Zelinsky, PwC Partner Technology Consulting
SAP: Jennifer Morgan, Executive Board Member for Global Customer Operations; Sinead Kaiya, COO, Products and Innovation; Ann Rosenberg, Senior Vice President and Global Head of SAP Next-Gen; Shuchi Sharma, Global Lead for Gender Intelligence, SAP Diversity & Inclusion.
Sony: Shiro Kambe, Executive Vice President, Corporate Executive Officer Legal, Compliance, Communications, CSR, External Relations and Information Security & Privacy
South32: Patience Mpofu, Vice President, Corporate Affairs and Sustainability
Statoil: Ana Prata Fonseca Nordang, Vice President, People and Organisation
It's a good list, but I wish BPEACE was there. And I hope that this effort will continually listen to women themselves about what THEY want and what they need. I hope these partners won't go into communities and institutions and say, "Here, we made this for you!" but, rather, "Hi, we need to hear your ideas, and then we want to know how to work with you to make them happen."
Also see:
United Nations Information Technology Service (UNITeS)
How to be active & anonymous online – a guide for women in religiously-conservative countries
women-only hours at community Internet centers? why?
Enhancing Inclusion of Women & Girls In Information Society
papers on cyberactivism by women in Iran & Azerbaijan
Reaching women in socially-conservative areas
If you ignore women in Afghanistan, development efforts there will fail
Empower women, empower a nation
The Wrong Way to Celebrate International Women's Day
UNDP and Religious Leaders Promote Women in Sport and Education in Afghanistan