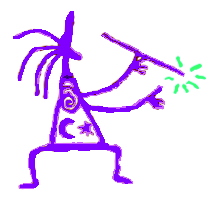 This, in short, is why I will never retweet appeals that treat poor children as opportunities to enhance Westerners' CVs. #Voluntourism
J.K. Rowling, author of the Harry Potter books, is no fan of voluntourism, particularly orphan tourism.
Below are screen captures of a series of Tweets she sent about this back in 2016, per someone asking her to retweet an appeal for such volunteers to "help" orphans in another country. It's followed by the transcript of the tweets in the screen capture, and after that, there are a list of links to more information on the dangers of orphan tourism and where to find legitimate volunteering abroad programs (and how to recognize such).
And be sure to follow her via @jk_rowling:
Transcripts of tweets:
#Voluntourism is one of drivers of family break up in very poor countries. It incentivises 'orphanages' that are run as businesses.
The charity I have just been asked to support offers (doubtless well-intentioned) Westerners 'volunteer experiences' in child institutions.
One of the advantages listed for your orphanage volunteer experience is that it will give you a CV 'distinguisher'. #voluntourism
The #voluntourism charity tells volunteers that they will be able to 'play and interact' with children 'in desperate need of affection.
'

Willingness to cling to strangers is a sign of the profound damage institutions do to children #voluntourism
Globally, poverty is the no. 1 reason that children are institutionalised. Well-intentioned Westerners supporting orphanages…
… perpetuates this highly damaging system and encourages the creation of more institutions as money magnets. #voluntourism
Never forget, 80% of institutionalised children worldwide have close family who want them back. They are not orphans. #Voluntourism
These children and these countries need social care and health systems that keep families together. #Voluntourism
This, in short, is why I will never retweet appeals that treat poor children as opportunities to enhance Westerners' CVs. #Voluntourism
More resources: