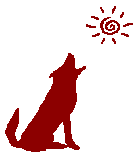 Three comments I received or read in the last few weeks via email or social media:
As a nonprofit, we can't always make updates and changes to our web site quickly…
As an all-volunteer organization, we won't be able to do much marketing for this event…
We haven't replied to people that have posted on Facebook saying that they want to volunteer because we're an all-volunteer movement and we're progressing methodically…
Being a nonprofit, or being an all-volunteer organization, or being a grassroots group organizing a march, has nothing to do with a group or organization's ability to:
make simple changes to its web site
market an event
provide quality customer service
have an up-to-date list of the board of directors or senior staff on the web site
say on the web site what volunteers do at the organization and how to express interest in volunteering
say on the web site what the organization needs in terms of volunteer support
respond to emails in a timely manner
refer all phone calls and emails to the appropriate person immediately
quickly reply to every person who wants to volunteer, even with a simple message that says "you will hear from us in the next two weeks with next steps"
Legitimate reasons for not doing those things is because the organization or group:
is suddenly and severely understaffed (mass staff walk out, mass layoffs…)
has other immediate, urgent priorities in that specific moment (building burning down, death of a client, etc.)
is inefficient
is disorganized
If you have ever wondered why so many people from the for-profit sector think nonprofits are incompetent, that people that work at nonprofits aren't experts, this is why: because we use our nonprofit status, or our volunteer staffing, as an excuse for not being able to do the basics of customer service, management and marketing.
My reaction to someone who says As a nonprofit, we can't always make updates and changes to our web site quickly… or As an all-volunteer organization, we won't be able to do much marketing for this event… is this: maybe you should dissolve your organization, or seek new leadership for your organization and its programs. And my reaction to anyone that says their group doesn't have time to respond quickly to every person that expresses interest in volunteering is this: in fact, you don't have to involve volunteers at all, and you should say so.
Yes, I'm talking to all you folks organizing marches as well.
When you get an email from someone asking why certain information isn't on your web site, or why you aren't updating your Facebook page, or why your nonprofit wasn't represented at some event, here's an idea: apologize to the person for not having the information or activity that you should have had, tell that person you are currently understaffed, and ask if he or she would be interested in volunteering with the organization to help you correct this. For instance:
Thanks so much for the email noting that we haven't updated our Facebook page for four months, and haven't posted any information about our upcoming event. Our marketing manager is currently on maternity leave, and we are looking for a volunteer to help us with social media management for the next four months. Would you be interested in helping us? 
Or
Thank you for writing about your frustration about trying to volunteer with your organization. People that want to volunteer with us deserve a quick response to their expressions of interest. Would you like to help us do that? Would you be interested in volunteering to help us quickly respond to people that want to volunteer?
Yes, I know, I wrote a similar blog back in 2012.
Also see: