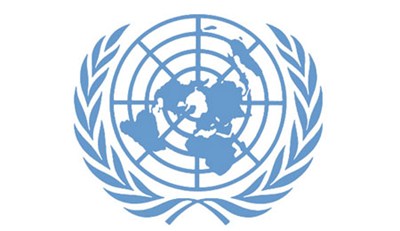 From February 2001 to February 2005, I worked at the headquarters of United Nations Volunteers, in Bonn, Germany. Sometimes, people outside the UN would say, upon learning where I worked, "Oh, you're just a volunteer?"
My UNV colleagues would get this comment too, and would visibly bristle at the idea that anyone would think they were a volunteer!  They would quickly assure the person that they were not merely a volunteer – they were, in fact, a fully-paid staff person with a UNDP contract!
By contrast, here's how I would answer such a comment:
Oh, no, I'm not a UN Volunteer. I don't think I'm qualified to be a UN Volunteer. I would probably be turned away if I applied. International UN Volunteers are experts in their professional field, highly skilled and experienced. I'm just an employee at headquarters, and my role is to support UN volunteers out in the field, doing amazing things.
A UNV HQ colleague was with me once when I said that, and her eyes became huge when she heard my response. Later, she told me she'd never thought of UN Volunteers the way I had talked about them, and that it had never dawned her that, in fact, maybe she wasn't qualified to be a UN Volunteer either.
I know of two UNV HQ staff, both my colleagues and dear friends, who decided to apply to become international UN Volunteers themselves, were accepted into the UNV roster, and were deployed for two years to a developing country. Both of these colleagues worked in ICT. After those in-the-field experiences, they went on to be employees at other UN agencies, and I thought it was a shame UNV hadn't worked hard to entice them back to HQ, as they would have brought a much-needed perspective to headquarters.
As I was leaving UNV HQ, where I managed the UN Online Volunteering service and helped manage the United Nations Information Technology Services (UNITeS), I decided to apply as an international UNV myself. I decided that maybe I had acquired the qualifications at last to be a UNV. I was delighted when I was accepted into the UNV roster – the UNV staff that decided which applications to accept were in Cyprus, I had no personal relationship with them at all, and there was no policy (and still isn't) on automatically accepting UNDP staff as UN Volunteers. I was available only for six-month assignments, however, and those were, and are, few and far between. I interviewed for two such assignments – and didn't get either. Which should just go to show you how competitive the process to be a UNV is. I eventually got a six-month UNDP gig in Afghanistan, but it was as a consultant, not a UN Volunteer.
Now, at this time in my life, I can no longer do a full six-month assignment, so I doubt I'll ever deploy as a UNV. When you read about me going to abroad for a UN gig now, it's for less than four months – like in Ukraine – and, again, it's as a UNDP contractor (which I love – great colleagues, fascinating work and the pay is good).
But there is this part of me that still really wants to go abroad as a volunteer.
So, for more than two years, I've been watching listings at the Peace Corps Response web site. This is a program by the Peace Corps that places highly-skilled volunteers in short-term assignments abroad, from four to 12 months. It's open to US citizens. I've been looking for an appropriate four-month gig and, at long last, I've applied for a position. I think it fits my expertise perfectly. But I also know that this is a highly-competitive program, and I may not even make the interview round. Still, it was fascinating to go through part of the Peace Corps application process. I've also been a reference for a friend that applied for the regular Peace Corps, so I've seen that part of the online process as well.
Fingers crossed!
One last note: the Peace Corps Response program, the entire Peace Corps program, and all United States Agency for International Development (USAID), are under threat of severe cuts by the current Presidential administration in the USA, as well as by current Congressional leadership. I encourage you to write your US Congressional Representative, your US Senators, national media and your local media, and let them know what you think of these proposed cuts.
Also see: