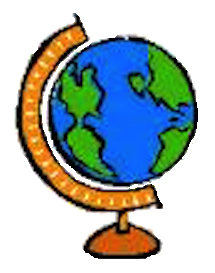 I'm not kind when it comes to discussions of pay-to-serve international volunteering. Most programs out there are voluntourism, focused on an unskilled volunteer paying to have a feel-good experience abroad, doing an activity that would be oh-so-much more effective by local people being paid to do it themselves, and spending just a few weeks somewhere – not at all enough time to make a sustainable, positive impact on local people or the environment. Voluntourism is primarily about the volunteer, not the people in the developing country, who would prefer to be paid to build a school for their children themselves, care for the community's orphans themselves, help take care of local wildlife themselves, protect their own environment, etc.
That said, not all pay-to-serve programs are purely voluntourism: there are some terrific programs that require volunteers to pay their own way, such as Bpeace traveling business mentors and Humanist Service Corps (more on pay-to-serve programs I think are worthwhile here). There are also examples like this: students from the College of Engineering at Oregon State University going to Kenya to help a small village create a series of water projects to give them sustainable, ongoing access to clean water; the local Kenyan people benefitted from the project because they defined what they wanted, and they worked alongside the students so that they could take on more and more responsibilities themselves.
In contrast to pay-to-serve programs, there is the Peace Corps Response program, which is part of the Peace Corps, and that places highly-skilled volunteers in short-term assignments abroad, from four to 12 months. Participants do NOT pay to participate. It's open to US citizens, and it represents what effective short-term international volunteering can look like: volunteering that's focused on building the capacity of local people rather than just doing things for them.
In doing some research on the program, I found this terrific blog by Brenna Mickey, who did a four-month assignment in the Peace Corps Response program in Port Vila, Vanuatu, and whose experience represents what a short-term, effective volunteering experience can look like. It's also a great example of what a tech-related volunteering gig can look like anywhere, at home or abroad. Her specific job title was web design and development consultant for the Ministry of Youth and Sports. Among other things, she worked
"as the project manager or product owner, creating a scope of work and requirements documents after meeting with stakeholders of the website, managing expectations and deliverables."
"as an UX strategist, working with the department in the Ministry through card sorting, developing a site map together, sketching out wireframes and talking through user flows on our website."
"not only as the designer of the site, but the developer as well. I taught myself a new content management system and dove in headfirst to writing responsive CSS and HTML5 instead of handing over my designs and CSS to the developers."
"But most importantly, I worked as a teacher, making sure knowledge was transferred to my coworkers in Vanuatu during the web design process, including how to update the CMS after I left."
Also, "I happened to be in town during another Peace Corps Volunteer's project, which had been under development for more than two years. The SMART Sistas ICT Camp for Girls was a week-long camp where girls were brought to the capital and taught the fundamentals of informational technology. I was asked to teach an Intro to Web Design course during this camp."
Please note that Peace Corps Response initiative, and the entire Peace Corps program, and all United States Agency for International Development (USAID), are under threat of severe budget cuts by the current Presidential administration in the USA, as well as by current Congressional leadership. I encourage you to write your US Congressional Representative, your US Senators, national media and your local media, and let them know what you think of these proposed cuts.
Also see: