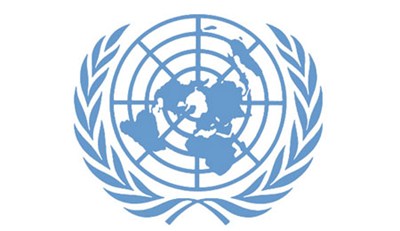 I love working for the United Nations – except when I don't.
The United Nations can do amazing work, and I've been honored to be a part of it on occasion, in Ukraine, in Afghanistan, and in various locations with UNDP/UNV. It can also stumble badly, and it can be painful to be a part of.
The reason for missteps by the UN, or perceptions of missteps, can be attributed to various things:
pressure from donor countries and host countries regarding messaging and action that's out-of-step with reality,
profound misunderstandings by donor countries, host countries and the press regarding the challenges and needs related to humanitarian aid and development, such that they see what the UN is doing and find it lacking,
a fear by UN staff that reporting honestly about what's not working will be seen as institutional failure or will cause donors to withdraw funds, host countries to withdraw support and the media and grass roots groups to attack,
a UN culture that recoils from any controversy and confrontation,
some people who end up in positions of power and are either unqualified for the position or deeply flawed in their motivations and intent for the position.
The excerpt below from a long article in PassBlue by Barbara Crossette from December 4, 2016 offers an excellent account of what happens when many of these challenges align – and they align all too often. The links are the article's:
In 1999, Kofi Annan, UN secretary-general at the time, and his spokesman, Fred Eckhard, published media guidelines for UN officials that for the first time in the organization's history introduced a formal policy of being "open and transparent in its dealings with the press." The guidelines, initially devised for the peacekeeping department, gave all Secretariat staff members the right to speak to the media on subjects "within your area of competence and responsibility," but to "provide facts, but not opinions or comment." The guidelines are still in effect, according to the UN spokesman's office, though they have languished and are disregarded repeatedly.
In no area has this unwillingness to listen to UN staff or allow them to do honest reporting been more harmful to the organization than in peacekeeping. Internal information on scandals of various sorts have been suppressed, ignored or shelved for unconscionable periods of time by higher-ranking people in a hierarchical system. Outsiders — in the media, nongovernmental organizations and sometimes courageous staff within the UN — make these scandals public, putting the organization immediately in a defensive position, as allegations fire up critics…
Every peacekeeping mission has a large public information unit dedicated to ensuring that the local population understands the mandate of the peacekeepers and to garnering international support for their operations. But lately, with shrinking newsroom budgets and the closing of international bureaus, news organizations don't send as many reporters to cover far-flung conflicts that are only simmering, or cooling, when more dramatic stories compete…
In peacekeeping missions, communications officers are expected to sell trite "positive" stories to the media, while withholding comment on more complex or sensitive issues, from political negotiations to outbreaks of violence. Recent headlines — from attacks on civilians in South Sudan to sex abuse by peacekeepers in Central Africa and the cholera epidemic in Haiti — dominate in media, which give minimal coverage to other aspects of a mission, each one a complex operation taking more than tweets to explain fully.
Roberto Capocelli, a Fulbright scholar from Italy, worked as a human-rights public information officer with Monusco — the United Nations Organization Stabilization Mission in the Democratic Republic of the Congo — the largest peacekeeping operation. The mission had been mired in bad news when a landmark human-rights trial took place in 2014, conducted by Congolese courts with assistance from Monusco and UN human-rights officials. A notorious war criminal, Bedi Mobuli Engangela, or "Colonel 106," who had long terrorized communities in eastern Congo, was finally meeting justice.
Capocelli got to the trial ahead of the international media and with his deep knowledge of the issues, wrote up the story, stressing the UN's contributions in logistics and protecting witnesses. He sent it for release to his superiors at the Office of the UN High Commissioner for Human Rights in Geneva. It was published two months later, virtually unchanged but buried in an obscure part of the UN Human Rights website. A video he made on the event was never used.
"In the end, we are not journalists," Capocelli said recently. "But everyone had been complaining about impunity and after a huge investment of time and resources, [the UN] managed to do something good, especially at the moment the UN was under criticism for child abuse, corruption and inaction. Everyone is aware of this dynamic, how much the bureaucratic process can stop you from acting. I had the impression my work was not really needed."
Susan Manuel, a writer for PassBlue and an American journalist before joining the UN, worked in some of the most important and dangerous peacekeeping missions in the world, in addition to spending eight years in UN headquarters. During that time, she saw the relationship between UN missions and the media shrink from her first decade in Cambodia, South Africa, the Balkans and Afghanistan to her final posting in Darfur before retiring in 2012.
"In Cambodia, the UN peacekeeping mission, Untac [the United Nations Transitional Authority in Cambodia] was narrating the electoral process to a large international press corps," she said in a written interview. "In the former Yugoslavia, I literally saw coverage of the UN improve after making an effort to get to know the local and regional journalists and provide them with concrete information. We told the story, even when the UN failed, even when the so-called UN-protected enclaves in Croatia and Bosnia were overrun. We public information officers were reporting these events in real time to media because these people were our responsibility."
"In Kosovo we were narrating the growth of a new administration — with regular press briefings, interviews, guided visits for journalists," she said. "We fed them constantly, and not with fluff, as these were discerning professionals, some of them veteran war correspondents.
"There were incidents of exploitation and abuse of the local population by peacekeepers in those earlier missions –particularly Cambodia and Somalia," Manuel said. "But they didn't threaten to bring down UN peacekeeping. Journalists knew these were complex and largely vital enterprises, which they covered on a daily basis. Scandals weren't the only headlines.
"In Afghanistan, the UN mission was the most credible voice during a long saga of conflict, peace processes and human rights struggles, and the media depended a great deal on it.
"But when I arrived in Darfur [in 2011], the international media were gone, local media were ignored and the conflict was invisible, even — to a large extent — to the peacekeepers. We weren't saying much about it.
"Senior UN mission officials disdained the sole opposition radio station, Dabanga," she recalled. "Sometimes it was only when a blogger, Matthew [Russell] Lee, who is based in New York, read out reports from Dabanga on incidents in Darfur at the daily briefing by the secretary-general's spokesman in New York that we could convince the mission leaders to respond. Or, I would figure out ways to release information surreptitiously by embedding it in otherwise anodyne messages or op-eds from the head of mission."
When she retired from the UN, Manuel wrote in her end-of-assignment report on Darfur — where hundreds of thousands of civilians were killed as Sudan's repressive government battled a regional rebellion from 2003 to 2009 — that UN policy makers needed to decide whether the peacekeeping information offices are there to promote only the "good news" of the mission or to "get and disseminate clear factual information about the situation on the ground related to our mandate," which, Manuel added, "could enhance our credibility and lead to realistic responses."
"Is it our role to report publicly on the conflict, as part of the mission's security and protection of civilians' mandate, or is it 'none of your business,' as one senior official told me after repeated requests to be included in information on fighting and human rights abuses?"
The entire article is very much worth your time to read. It's focused primarily on how the Trump Presidency will affect the United Nations.
Also see:
United Nations personnel system needs radical overhaul
Legacy of Early Tech4Good Initiatives (including UN initiatives)
My experience in humanitarian aid and development initiatives
My consulting services regarding communications and community engagement