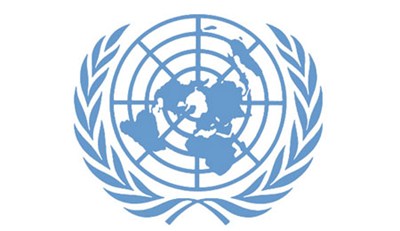 Today – 30 November 2015 – the United Nations Volunteers (UNV) program announced winners of the UNV Online Volunteering Award 2015, celebrating both volunteers and volunteer hosting organizations on the UN's Online Volunteering Service, and launched a global voting campaign for the public's favorite, to be announced on December 5.
Profiles of the five organizations chosen for the award, and their online volunteers, are here (and this is where you vote as well). The organizations are Association des Agriculteurs Professionels du Cameroun (AGRIPO), Fundación de Comunidades Vulnerables de Colombia (FUNCOVULC), Hunger Reduction International, Seeds Performing Arts Theatre Group in Papua New Guinea, and a digital media campaign run by UN Women. Each effort also has a tag regarding which sustainable development goals it supports.
If you know me, then you know which one of the winners immediately jumped out at me and what I voted for: Seeds Performing Arts Theatre Group in Papua New Guinea. The group uses live theatre performance to raise awareness on issues affecting the local rural population, including violence against women, and to inspire and implement social change. Seeds teamed up with a group of online volunteers via the UN's Online Volunteering service to develop a screenplay for a video about the specific gender-based violence associated with witch hunting. The traditional belief in sorcery is used to justify violence against women in Papua New Guinea, and inhumane treatment of innocent women accused of sorcery is common in rural parts of the island as sorcery is thought to account for unexplained deaths or misfortunes in a family or village.
After voting, you are encouraged to copy the following message to your profile on Twitter, Facebook, Google+, LinkedIn or whatever social media channel you use:
Just voted for my favourite Online #VolunteeringAward winner. You can, too! https://goo.gl/CTGVfS #ActionCounts #GlobalGoals" and encourage others to recognize the true value and worth of online volunteers!
In 2014, according to UNV, more than 11,000 online volunteers undertook more than 17,000 online volunteering assignments through the service, and 60 percent of these online volunteers come from developing countries. I had the pleasure of directing the service at UNV for four years, from February 2001 to February 2014, successfully moving the platform from NetAid to UNV entirely, engaging in various activities that made the service the first link when searching the term online volunteering on Google (I also made it #1 when searching the term virtual volunteering, but that's no longer true), vastly increasing the number of online opportunities available for organizations on the platform and authoring materials to support organizations engaging online volunteers that are still used by UNV. I still promote the site to any organizations working in or for regions in the developing world as the best way to recruit online volunteers.
Also see:
The Last Virtual Volunteering Guidebook
My research on Theater as a Tool for Development/Theatre as a Tool for Development