I love the United Nations, especially UNDP. I've been proud of my association with such in Germany, Afghanistan, Ukraine, and online. I hope to be associated with them again.
I am also a big advocate for internships, paid and unpaid, at the UN and other mission-based organizations.
But I'm bothered by many of the calls by UN agencies for unpaid interns to work 40 hours a week. And how many people are undertaking full-time unpaid internships at UN offices and have NOTHING about their terms of reference in writing at all.
Currently, formal recruitment messages from United Nations agencies for full-time unpaid interns talk about all of the tasks these volunteers – yes, volunteers, because they are UNPAID – will be responsible for, but rarely say what kinds of skills-development/career-development support an intern can expect. They also never say why these tasks have been deemed as most appropriate for an unpaid intern, as opposed to a paid consultant. I asked someone at a UN agency in an office where I was working why a particular role was designated for a full-time unpaid intern instead of a short-term, paid consultant or as a paid internship, and he said, "We don't have the budget to pay someone." Yes, I fumed. Involving volunteers – even if you call them unpaid interns – to save money is never the primary reason to involve such! NEVER. Unpaid interns are volunteers, and if you are involving them because you don't have to pay them, you are, in fact, being exploitative.
If this keeps up, UN interns may use the dollar/Euro value of volunteer hours that UN Volunteers, IFRC, ILO & others are promoting to sue UN agencies for back pay – and there is growing legal precedent for them to do so (see the links at the end of this blog).
Also, think about how your full-time unpaid internships are limited to only certain economic classes, excluding some people because they can't afford to give you that many unpaid service hours. Are you thinking about how to ensure a variety of qualified people can undertake unpaid internships with your organization, not just those that can afford to? One way to address this: make the internships only one or two days a week.
I established my own policy when I worked for the UN Volunteers programme in Germany that all staff in our department had to adhere to regarding involving unpaid interns. This was NOT an agency-wide policy, just the one I established for our department:
An internship had to have a primary focus on giving the intern a learning experience, not  getting tasks done. Therefore:

There had to be a written job description that reflected this primary purpose of the internship.
The intern was invited to all agency-wide staff meetings, all staff meetings for just our department, and encouraged to ask to attend staff meetings for other departments, to learn about work across the agency. Staff were encouraged to take interns with them to meetings or events whenever possible, as appropriate.
The intern also had one project that was uniquely his or hers, that he or she was responsible for and could put on his or her résumé (for instance, conducting a survey and writing up the results, or evaluating some process and making recommendations for improvement).
The intern received job coaching and job search help from other staff members.

Those considered for the internship had to be able to say why they wanted to enter into a profession related to our agency's work, and say what they had done up to that point, in terms of education, volunteer work and paid work, to pursue that career choice.
A person could hold an internship only for up to six months. They absolutely could not hold it beyond six months, no exceptions. An intern could NOT return to our department as an intern again, ever. That reduced the chance of a person being exploited as free labor; it forced rotation in what was supposed to be a role reserved for people learning about our work, not the opportunity for someone to have an unpaid assistant indefinitely. Interns were, however, welcomed to apply for paid positions, and we did, indeed, hire former interns for short-term consultancies sometimes – but we never guaranteed that this would happen.
Ideally, the intern that was leaving would overlap with the intern that was coming in by one week, so that the departing intern could get experience training someone, documenting his or her responsibilities, etc. – experience which looks great on a CV.
When the intern left, he or she was interviewed about his or her experience as an intern from the point of view of getting the learning and professional development he or she was looking for, and this was used to continually improve internship involvement and to show if interns were getting what our internship promised: a learning experience.
The primary task our department at UNV reserved for interns was answering the many, many emails that came in regarding the Online Volunteering Service. We found that interns really were the best people for this task: in contrast to giving this task to employees, interns brought freshness and enthusiasm to responses that really shown through. They quickly saw patterns in questions or comments that a jaded staff person might not see, leading to adjustments to web site information and other communications. Also, in my opinion, because the interns were volunteers, they assumed a much stronger customer-advocate point-of-view regarding the people emailing with questions or comments than employees did; the agency could have a real siege-mentality outlook when dealing with anyone outside the organization, while the interns had a mentality of being advocates for those outside the organization.
As I mentioned, I also came up with tasks specifically for an intern to own. It might be an internal staff survey, a customer/client survey, a research project, an evaluation/analysis project, production of a report or online resource, etc. Every intern walked away something that was his or hers, a project that he or her directed or managed or lead, and that employees and other interns contributed to. That gave interns the management experience so many were desperate for.
One more piece of advice: create a mission statement for your office's volunteer (unpaid staff) involvement and live it: state explicitly why your organization reserves certain tasks / assignments / roles for volunteers (including unpaid interns), to guide employees and volunteers in how they think about volunteers, to guide current volunteers in thinking about their role and value at the organization, and to show potential volunteers the kind of culture they can expect at your organization regarding volunteers. A commitment by UN offices to involve volunteers would be a wonderful thing – allowing people, particularly local citizens, to take on tasks and see first hand how an agency works that is meant to serve them, creating a sense of both ownership by citizens as well as a sense of transparency about the agency.
My other blogs on this GROWING internship controversy worldwide:
Note that the links within the aforementioned blogs may not work, as I moved all of my blogs from Posterous to WordPress a year or so ago, and it broke all of the internal links. Also, some web pages on other organization's sites have moved since I linked to such, and I either don't know or haven't been able to find a new location for the material.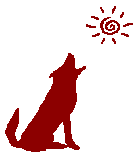 Have a comment? Share it below!